Top Message
To Our Shareholders and Investors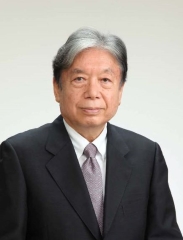 I am deeply grateful to you, our shareholders and investors, for your ongoing support of SUMCO.
The market for semiconductor silicon wafers in the second quarter consolidated accounting period continued strong for all wafer diameters, driven by robust demand for semiconductors in such applications as data centers, computing, AI, IoT, and self-driving cars.
In the case of 300 mm high-precision wafers in particular, necessary for making leading-edge semiconductors, production is outpaced by demand, resulting in on-going supply tightness. The same supply-demand situation affecting 300 mm wafers continues also for smaller wafer sizes of 200 mm and below.
In such a market climate, in line with the policies of the SUMCO Vision, our Group will endeavor to maintain our strong presence with customers through technology development aimed at meeting their needs for higher precision and enabling product differentiation, while seeking also to improve our profitability through more appropriate pricing.
I welcome your continued warm support and cooperation.
Mayuki Hashimoto, Representative Director
Chairman & Chief Executive Officer
SUMCO Vision

Vision 1
World's Best in Technology

Vision 2
Deficit-Resistant Even during Economic Downturns

Vision 3
Empower Employee Awareness of Profit

Vision 4
Competitiveness in Overseas Markets