To Our Shareholders and Investors
Top Message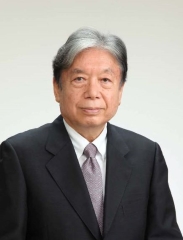 I remain deeply grateful to our shareholders for your ongoing support of SUMCO.
During the first quarter of fiscal year 2019 (January 1, 2019–March 31, 2019), the market for semiconductor silicon wafers saw a cooling off of the previous strong demand exceeding capacity, with the semiconductor market entering a correction phase as smartphone sales volume declined and companies scaled back their investment in data centers.
Outlook for the semiconductor silicon wafer market for the time being, while steady demand is seen for automotive applications, a correction phase is expected due to sluggish sales of high-end smartphones and reduced spending on data centers.
In this market environment, the Group will continue developing leading-edge technologies that differentiate its products from the competition. Since demand growth continues to be expected in the medium term, we will seek to meet customer needs through phased augmenting of equipment capacity premised on optimization of price levels.
I welcome your continued warm support and cooperation.
Mayuki Hashimoto, Representative Director
Chairman & Chief Executive Officer
SUMCO Vision

Vision 1
World's Best in Technology

Vision 2
Deficit-Resistant Even during Economic Downturns

Vision 3
Empower Employee Awareness of Profit

Vision 4
Competitiveness in Overseas Markets