To Our Shareholders and Investors
Top Message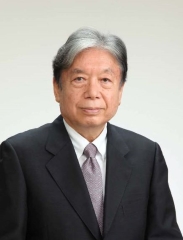 I remain deeply grateful to our shareholders for your ongoing support of SUMCO.
During the first half of fiscal 2019 (January–June), the market for silicon wafers with semiconductor applications continued to enjoy firm demand from clients in the IoT and AI fields as well as selected automotive sectors. Nevertheless, silicon wafer output entered a correction phase attributable to a sharp decline in demand for memory chips following a slowdown in data-center investments, together with a leveling-off of growth for semiconductors with industrial and consumer applications.
Despite this environment, the SUMCO Group stuck to its SUMCO Vision and sought to maintain our strong presence with customers by forging ahead with the development of technologies aimed at meeting their expectations for higher precision and facilitating strategies for product differentiation.
Taking into account its profit level for the current term, projections for the second half and beyond, capital expenditure funding needs, and retained earnings balance, SUMCO has decided to pay an interim dividend of 25 yen per share for the period ending December 2019.
I welcome your continued warm support and cooperation.
Mayuki Hashimoto, Representative Director
Chairman & Chief Executive Officer
SUMCO Vision

Vision 1
World's Best in Technology

Vision 2
Deficit-Resistant Even during Economic Downturns

Vision 3
Empower Employee Awareness of Profit

Vision 4
Competitiveness in Overseas Markets