Top Message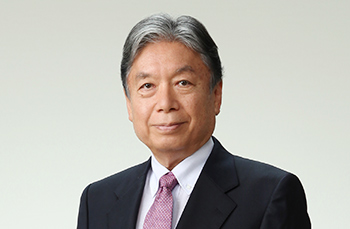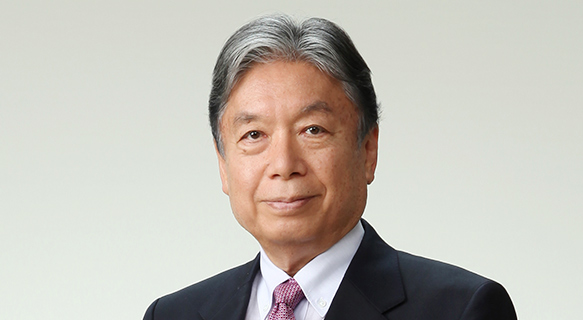 CEO & Chairman of the Board
Mayuki Hashimoto
Currently, many people around the world, such as medical professionals and workers engaged in supply of daily necessities and logistics, keep making all-out efforts day and night to prevent the spread of COVID-19. SUMCO wishes to express our great respect and gratitude to all of those people for the efforts, and sincerely prays for the early recovery of the infected people and the end of the infection as soon as possible.
SUMCO Group has activated our BCP (Business Continuity Plan), and we are implementing all measures considered to be effective, including wearing masks and hand sanitization, full teleworking of head office operations and large-scale meetings, restriction of business trips, and refraining from nonessential and non-urgent outings.
Semiconductors are widely used in a large variety of electronic devices, including medical equipment vital for human life, and communications equipment needed for telework and web conferences that have expanded dramatically during the COVID-19 pandemic. As a company that plays a part in the semiconductor supply chain, SUMCO is fully committed to fulfilling its responsibility for supplying silicon wafers so that we can contribute to the fight against COVID-19.
Aspiring to Serve as a Good Corporate Citizen
Semiconductor devices are used in every facet of our lives, from information terminal devices such as smartphones and personal computers, communications equipment and data centers that process and store large volumes of information, home appliances including televisions and air conditioners, through to automobiles, trains and other vehicles. Providing the technological base for such devices, silicon wafers can also be considered critically important as a key material in maintaining today's standard of living. In addition, as global warming due to greenhouse gas emission causes the extreme weather and the rising sea level on a global basis, coexistence of CO2 reduction and economic growth is a critical issue for all humanity. The SUMCO Group supports energy-conservation, spread of clean energy and greenhouse gas reduction and contributes to resolving social and environmental issues through our strong points including silicon wafers for power-saving devices, silicon wafers for IGBTs which are utilized for electric vehicles (EV) and hybrid vehicles and silicon wafers for power-management devices which are utilized for renewable energy generation system such as solar power and wind power .
At the SUMCO Group, under our philosophy to contribute to the development of industry as well as to the improvement of people's quality of life through the supply of silicon wafers, we strive to be a good corporate citizen and engage in CSR activities in accordance with the SUMCO CSR Policy.
This year we identified the materialities to be tackled on a priority basis to solve social issues and enhance corporate value sustainably while responding to the needs of our stakeholders. Moving forward, we will drive efforts to ensure our materiality targets are achieved and disclose the implementation status and results.
Corporate Governance
The SUMCO Group endeavors to maintain fairness, efficiency and transparency in its management by further enhancing its corporate governance.
SUMCO has adopted a Board of Directors structure comprising five directors who are not Audit and Supervisory Committee members (one of whom is an Independent Outside Director) and five directors who are Audit and Supervisory Committee Members (four of whom are Independent Outside Directors) since March 2021.
Compliance
SUMCO has established and implement the SUMCO Charter, a code of conduct that all officers and employees must comply with.
The SUMCO Charter broadly covers various social norms that ought to be followed by companies, such as fair business activities and blocking relationships with anti-social forces, as well as compliance with laws and regulations.
Similar charters have been established by all companies in the SUMCO Group. Our Group-wide efforts will continue to ensure that our corporate activities are sound and in accordance with social norms.
Risk Management
The SUMCO Group has a global market share of approximately 30%. Since the Group supplies high-quality silicon wafers to major semiconductor manufacturers around the world, we see the stable supply of our products as our most critical management challenge and an important social responsibility.
In addition to managing risks to ensure stable supply, SUMCO takes steps to maintain and improve its business continuity plans across the entire supply chain.
Environmental Conservation Efforts
The production of silicon wafers requires a great deal of electricity, water and chemical substances. For this reason, the SUMCO Group has established environmental targets, and strives to reduce its use of each of these as well as the amount of industrial waste generated.
In April 2021, SUMCO declared our support to the Recommendations of the Task Force on Climate-related Financial Disclosures (TCFD), and in June 2021, we made disclosure in accordance with the TCFD framework.
Additionally, in September 2021, the SUMCO Group set new goals for carbon neutral in 2050 toward the realization of a sustainable society.
Health and Productivity Management
Based on a commitment to give top priority to the safety and health of our employees, we view their health as a critical management resource and have reinforced measures for health and productivity management since 2017.
In March 2022, SUMCO was selected as "the 2022 Health & Productivity Stock Selection," and six SUMCO Group companies as well as SUMCO were certified as one of the "White 500" corporation under "the 2022 Certified Health & Productivity Management Outstanding Organization Program" as large corporation for the fourth consecutive year.
The SUMCO Group aspires to promote various CSR activities while endeavoring to fulfill its social responsibilities to the stakeholders who support us by actively reflecting their views and wishes, which are grasped through various types of dialog with stakeholders, in our management activities.
Relationships with Stakeholders

SUMCO endeavors to fulfill its responsibilities to stakeholders, who support our business activities.